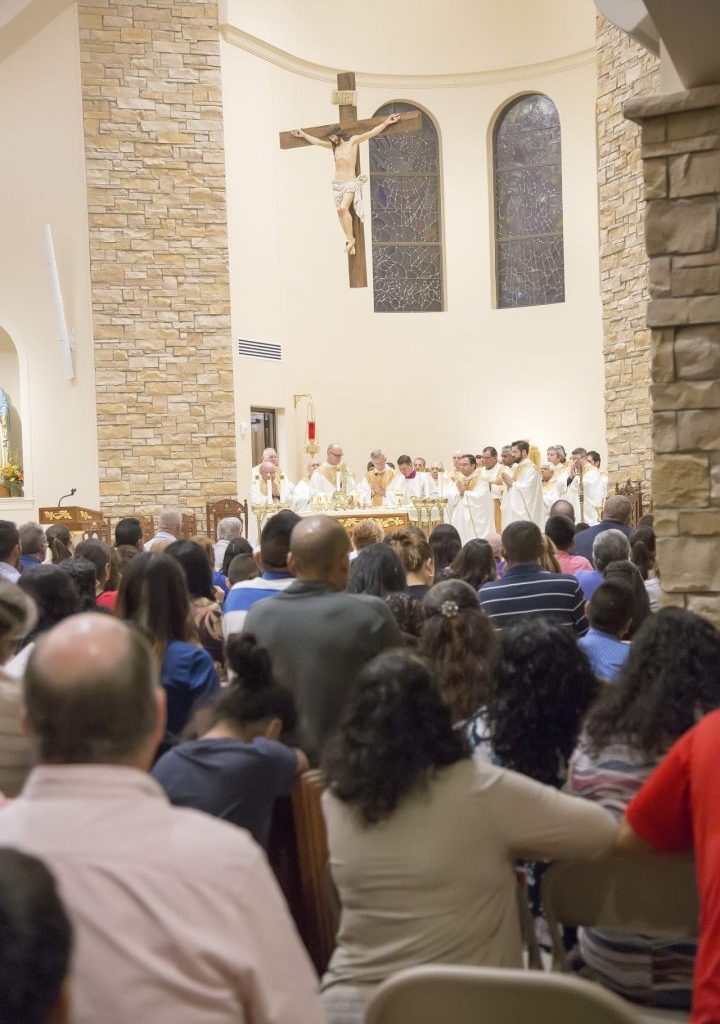 Religious education is a life-long journey.
Faith formation for adults can take many shapes, from as simple as preparing well for participation at Sunday Mass (see the link below) to joining a parish activity to enrolling in a theology course. Of course, it can be much simpler than that. Consider enriching your faith by buying a good Catholic book from our online bookstore.
Interested in Becoming Catholic, or Growing in Your Catholic Faith?
The Rite of Christian Initiation of Adults (RCIA) program at Christ the King is about people on a journey of faith—one that involves the whole Christian community. It's a program for adults seeking to develop or deepen their relationship with Jesus Christ, including:
 Adults wishing to be baptized into the Catholic faith
Baptized Christian adults wishing to be received into the Catholic faith
Baptized Catholic adults wishing to receive the sacraments of Eucharist and/or Confirmation
Baptized Catholic adults wishing to learn more about their Catholic faith
The RCIA process is divided into four phases to help the seeker, candidate or catechumen in their Christian formation. Presentations focus on the Catholic Church's teaching regarding: sacraments, liturgy, social justice, conscience formation and morality, Mary, the saints, sacred scripture, prayer and much more.
Research shows that couples and families benefit from sharing a common belief and practicing their faith together, including going to Church and participating in religious activities. If you've ever considered joining the Catholic faith or learning more about our Catholic Church, now is the time.
If you are interested in joining the process or would like more information, please contact Zaida Meraz at (903) 483-2500 Ext. 304 or via email at [email protected]